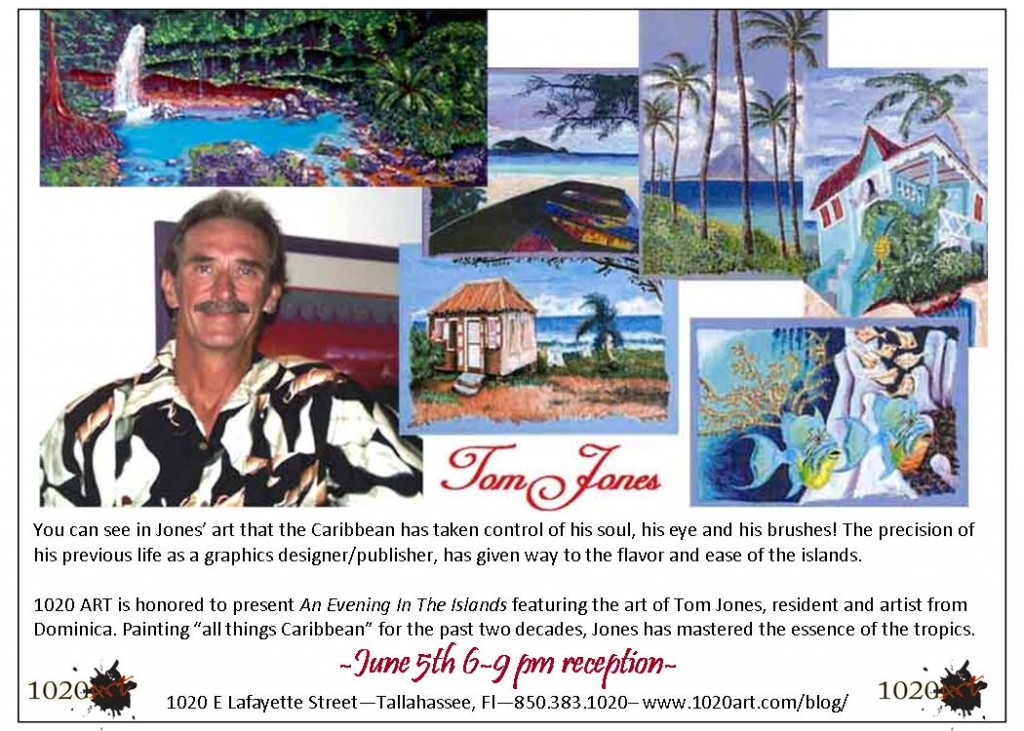 Every now and then a delightful opportunity comes along. Friend and fellow artist, Tom Jones from the West Indies, is stateside and willing to visit 1020 ART for an evening reception and a show of his new works.
Tom's style and touch transport the viewer to the cool shadows of his home island, Dominica. HIs decades of studying and painting the West Indies has created a style of ease and familiarity.
His new work and techniques allow for extremely manageable pricing and for the opportunity to begin to collect his art!
Please join us for our June 5th reception, meet Tom, enjoy his work and take a little of the islands home with you!